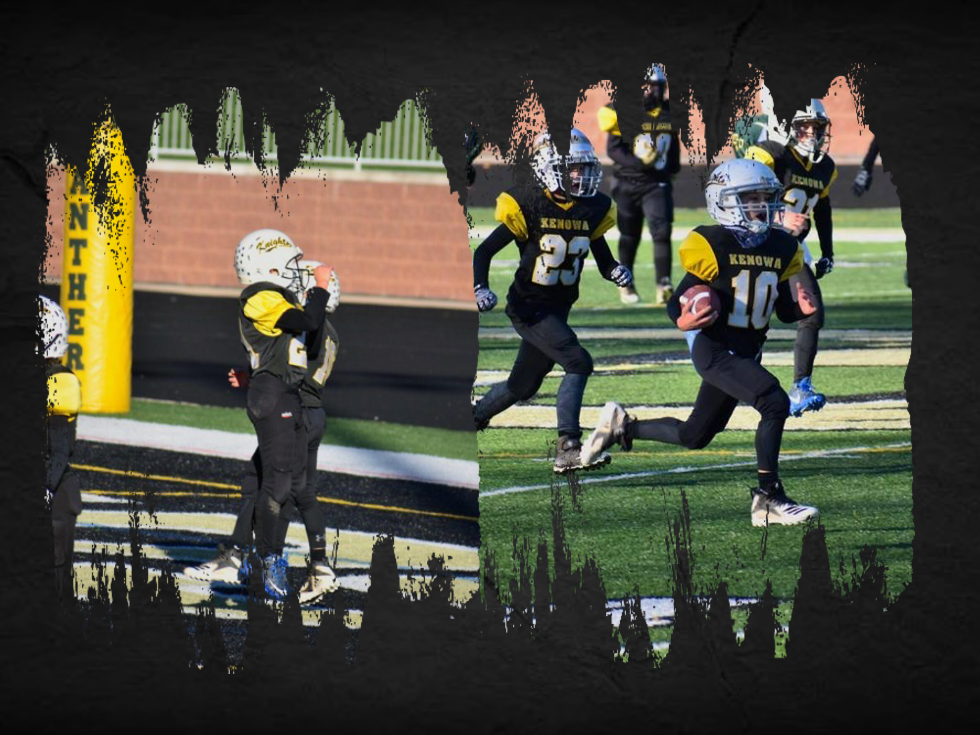 3rd thru 8th grade Kenowa Hills Youth Football attire should be black pants and white helmets. Make sure your player has a practice jersey. We do not allow game jerseys to be worn at practice. Game jerseys will be provided by Kenowa Hills Youth Football. They must be returned to your coach at the end of the season. Please read below for the rest of your equipment.
EQUIPMENT
i) Every player must wear football shoulder pads, helmet with face mask and football
pants with pads. ALL playing equipment must be NOCSAE approved. Every effort
should be made by all Field Directors and coaches to see that no obsolete or overaged equipment is used. If neck rolls are worn by a player, the NRFL strongly
suggests a "proper fit." "Proper fit" being defined as a "neck roll that adequately
protects the neck, but still allows movement of the head in all directions."
ii) All players must wear mouth protectors either clear or colored, and unless the player
has written permission from his/her dentist ALL Mouthpieces must be attached to
the helmet facemask and worn in the mouth while on the playing field. Following a
WARNING, the referees will assess a 15-yard penalty for violation of this rule.
iii) Visors, either clear or tinted may be worn, however the tint MUST not be so dark as
to keep the players eyes from being visible.
iv) Do-rags, or skull caps (head covers), are acceptable as long as they DO NOT extend
beyond the bottom rear lip/edge of the helmet. The same applies to ponytails, locks,
etc.
v) Cleats must be of the plastic, rubber molded variety. There should be NO metal caps
and any metal rivets MUST be submerged in the cleat and any shoe having metal
protruding CANNOT be worn. SHOES HAVING SCREW-IN CLEATS OF THE PLASTIC
VARIETY ARE ALLOWED.