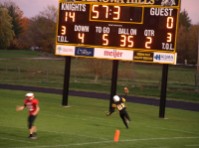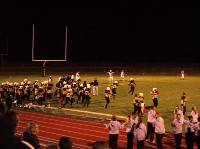 7th and 8th Grade Football
2013 provided Kenowa Middle School football with a new league and was a great success. We will continue to play in the new league for the 2014 season.
Our Middle School program consists of:
A 8th grade team.
A 7th grade team.
Bus travel to the game as a team.

No weight limits.



Stronger School Affiliation.
This football league is fully supported by our High School Program however is not a school funded program and is operated by: Kenowa Hills Youth Football.
7th and 8th Grade Football
7/8th Grade Sideline Cheer information:
Nicole Dombrowski